Many of us are aware that eating too many sugary desserts and drinks can lead to cavities (and potentially cause infection) if problems are ignored. Keep your child cavity-free by following these key steps:
1. Teach your child the importance of dental health. As young people grow, great caregivers teach the importance of hygiene and overall health. Brushing and flossing keeps teeth and gums healthy, makes eating and talking easier, and makes our bodies strong.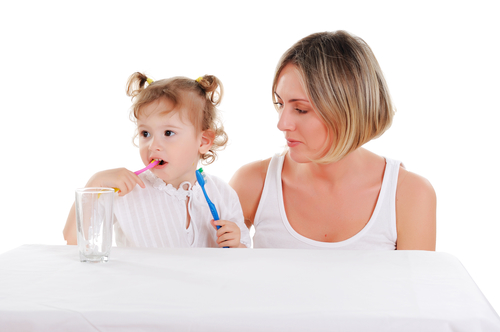 2. Encourage water drinking and "swishing" after eating sweets/fruit. Drinking and flushing the mouth with water after eating sugary (or acidic) foods and drinks washes away the "bad things" that might cling to teeth. Water also prevents dehydration, which can cause bad breath.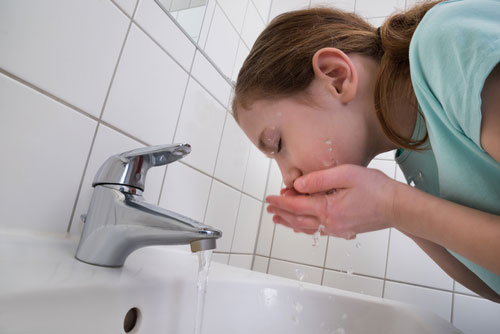 3. Make oral care fun. Use this teaching opportunity to bond with your child by setting a brush time after each meal. Hum or sing a fun song while brushing. Ask them to choose a song you can both enjoy together. (Remember to floss!)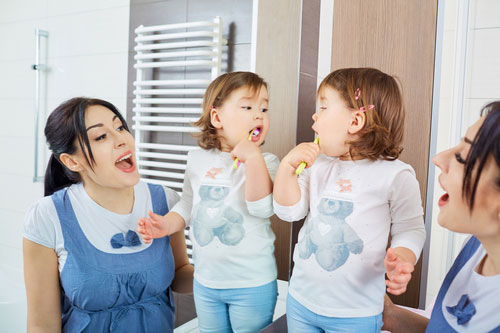 4. Encourage them to smile. When your child shows off the great care they take with their teeth, they will feel proud. You can also make a fun game of counting your son or daughter's teeth while you check for cavities.
When it comes to dental care for children, remind young people that it is okay to enjoy the occasional sweet treat. Be firm, though, and limit overindulgence to prevent cavities (and other discomfort). Your child will learn now to make good future food choices through your encouragement.
Springdale Dental Centre's friendly team loves helping children get a healthy, white smile. Our dentistry services and welcoming environment help ease any apprehension