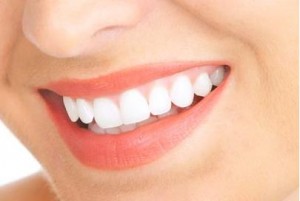 No matter your weight, no matter if you're having a bad hair day — a person who smiles is attractive. Having a healthy set of teeth and gums is important for your general health and how you present yourself.
White, sparkling teeth and fresh breath are a plus in any encounter. Taking responsibility for your dental health is a small part of caring for your whole well-being. Dental issues can create both physical and psychological problems. A professional dental facility can help right away if you suspect problems, need reconstruction or are suffering from painful gums, teeth, or bad breath.
Our teeth are one of the most exposed body parts, so getting an infection that can affect your whole body is a risk. If you fail to clean your teeth or refuse to treat chronic oral health problems, you may develop life threatening conditions. This isn't hyperbole; it isn't a threat; it's reality. With the help of an experienced dentist, you can create a healthier mouth and greater overall health.
DO INTERNET RESEARCH
Dental service can be found a mere few clicks to a website. You can search the most popular and best-reviewed dentists and dental service providers on the Internet. It's easy to get information, and you owe it to yourself and your health to do the research. Look for a dentist who is reliable and has a good reputation so you can be confident that you are in good hands.
LOOK FOR EXPERIENCE
Finding a reliable and certified dental service provider is not difficult, but requires a little bit of time. Usually, people only post internet reviews if they're complaining. But there are some reputable sites where patients post really great stories about their experiences, both good and bad, and rate their doctors. Look for someone who's been in business for a long time, and doesn't have lawsuits or multiple complaints against them.
VISIT THE OFFICE
Once you call to inquire about a consultation, make sure the office values the wellbeing and happiness of their clientele. Make an initial visit and see if they deliver a clean and relaxing clinical setting and that the tools and equipment used are sterilized and organized. Ask if the office emphasizes follow-up checkups and tests, and someone calls to remind you of your appointments.
A patient-friendly dentist will talk with you and ask questions. S/he will possess the knowledge and skills to give sound advice and suggest appropriate intervention, when necessary, to provide effective dental care. If you're looking for a new person to oversee your oral health, spend some time to choose a professional who operates a place where you'll be happy. Check out customer reviews and testimonials. On the doctor's website, you can explore all the services offered and other important information before making your decision.