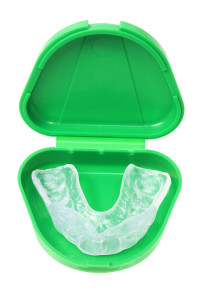 There is no need to be self-conscious about your smile with Invisalign as it is invisible. The first few weeks of Invisalign can be tough. Here are a few tips that can make the entire process rewarding and easier:
Follow the 48-hour rule. Wear the Invisalign for 48 hours when you first obtain the trays. This allows your teeth to move around and settle properly. This may be the toughest part as teeth may become sensitive and sore. Try to keep your trays on as much as possible and just remove them for brushing and eating.
Brush and floss regularly. Remember to brush and floss your teeth thoroughly. Do not assume that the Invisalign protects your teeth from bacteria. The bacteria can still get behind the aligners and thrive on the trays. So, flush out the bacteria from your gums and teeth by brushing at least twice a day and flossing once a day.
Clean the tray. The aligners or trays can also get nasty. Clean them up with a soft toothbrush before putting them back on your teeth. You can also soak them in warm water while you are eating to clean the tray. This prevents reinserting bacteria into your mouth that can lead to dental problems like tooth decay and gum disease.
Switch at night. When it's time to graduate to the next tray, plan to do it at night. This allows you to adjust easily to the tightness. Consult your dentist about taking a pain reliever and insert the new tray before bedtime. This will enable you to sleep through the first few hours of discomfort.
Wear it often. Time definitely adds up, especially for teeth straightening. The more time you wear your Invisalign tray, the faster the teeth become straightened. This allows you to graduate to the next tray quicker and finish the entire process sooner.